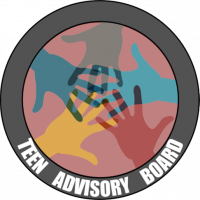 TAB - Teen Advisory Board
The Mission of the Solon Public Library's Teen Advisory Board is to create and support opportunities for all community members to read and enjoy library services.
The Teen Advisory Board plans and sponsors programs for teens throughout the year. Some of these programs include the newly titled, CATS (Creative Amazing Teens of Solon) programs for Thursday early-out afternoons; VolunTEEN sign-ups; volunteer opportunities at special events and other special events for teens.
About TAB:
Who can join? 7th-12th graders who regularly use the library
Why join? Help plan events! Have fun with friends! Talk about books, movies! Earn volunteer hours!
What is expected? Regularly attend TAB monthly meetings
How to join? Fill out an application and return it to the Library
Complete this Google Form to apply or download the PDF below.