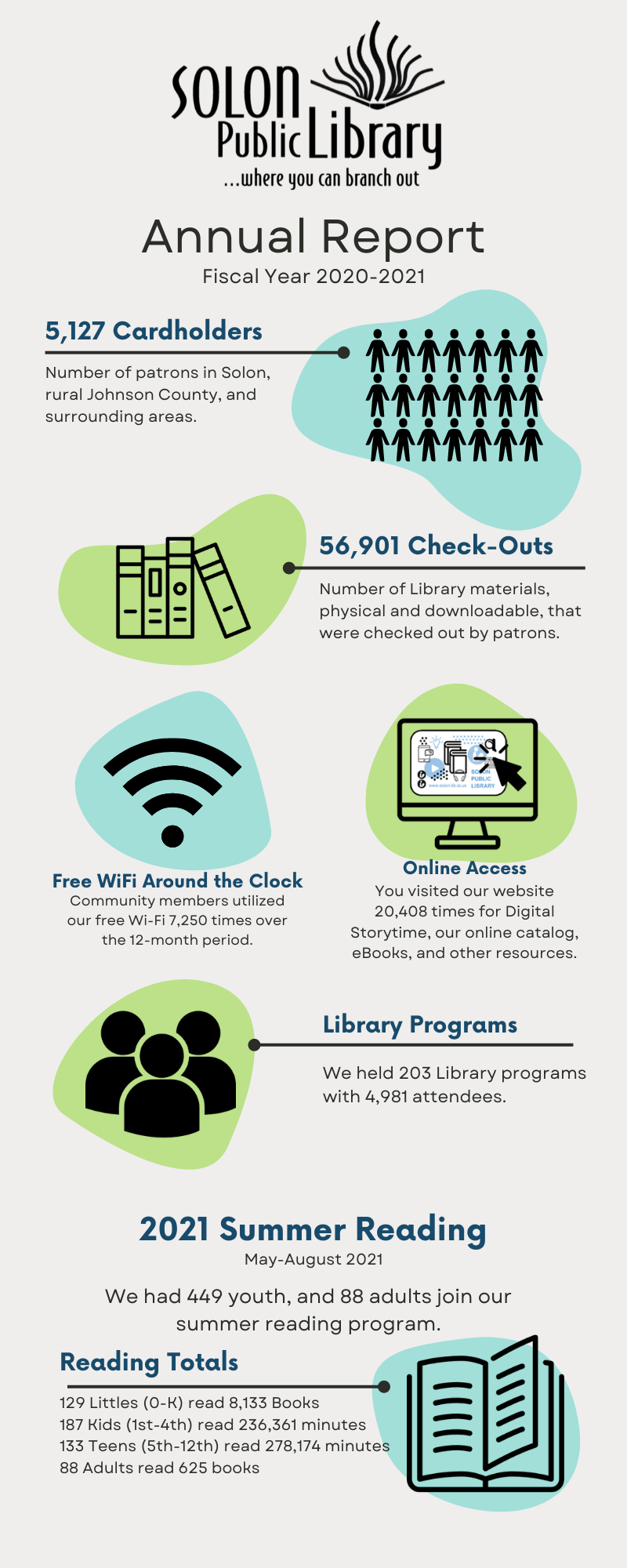 Description of infographic
Solon Public Library, Annual Report for Fiscal Year 2020-2021
5,127 Cardholders: number of patrons in Solon, rural Johnson County, and surrounding areas.
56,901 Check-Outs: number of library materials, physical and downloadable, that were checked out by patrons.
Free WiFi Around the Clock: Community members utilized our free WiFi 7,250 times over the 12-month period.
Online Access: You visited our websie 20,408 times for Digital Storytime, our online catalog, eBooks, and other resources.
Library Programs: We held 203 library programs with 4,981 attendees.
2021 Summer Reading (May-August 2021)
We had 449 youth, and 88 adults join our summer reading program.
Reading Totals
129 Littles (0-K) read 8,133 books
187 Kids (1st-4th) read 236,361 minutes
133 Teens (5th-12th) read 278,174 minutes
88 Adults read 625 books