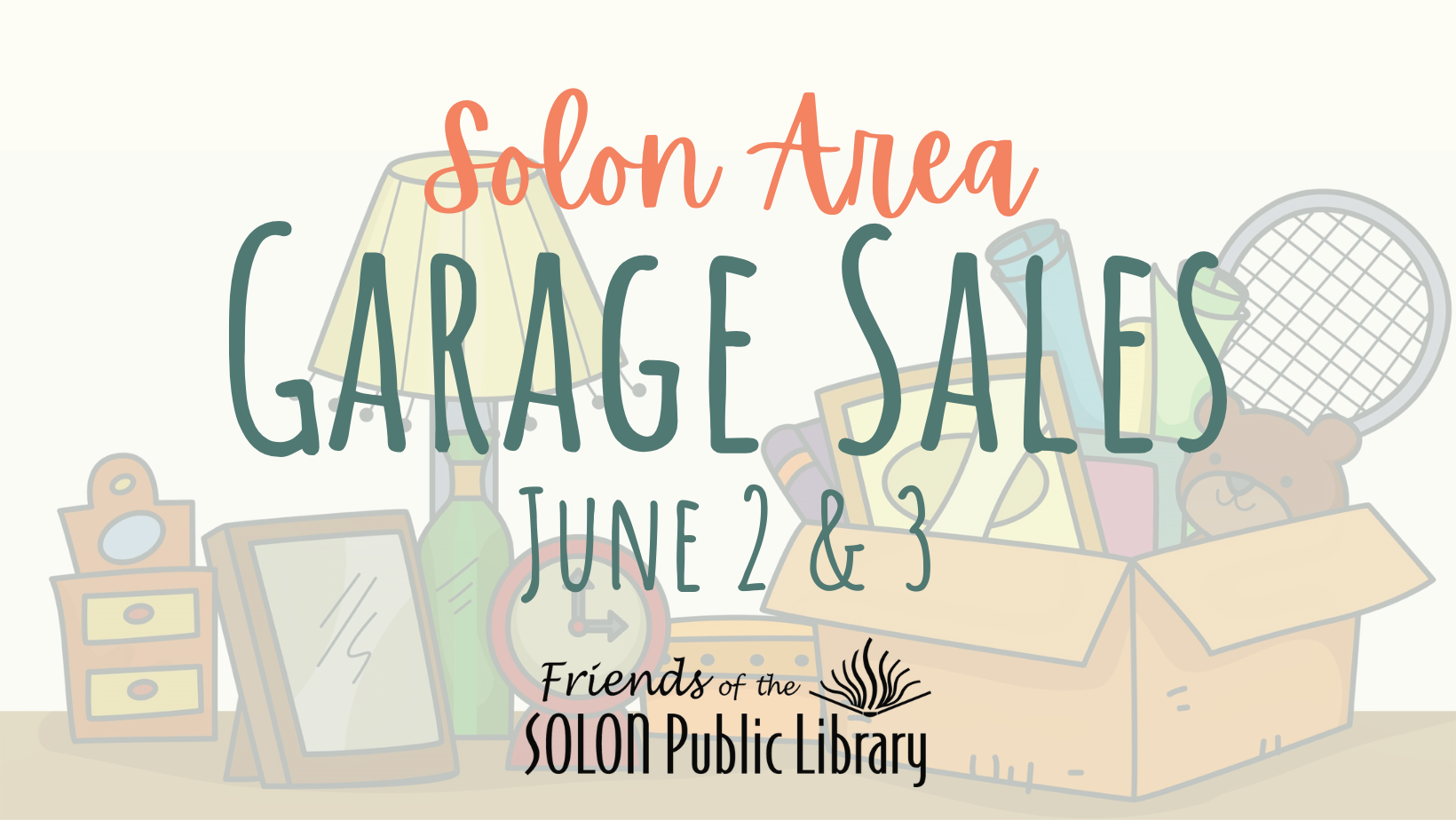 The 2023 Solon-Area Garage Sales are June 2 & 3.
Registration is CLOSED!
Complete your registration via email, be sure to include:
Your Name (Contact Person) and phone number
Address of the sale (or indicate if you are requesting an outdoor space at the Library)
Neighborhood (inside city limits or outside)
Hours and Days, Rain or Shine?
Brief description of items
Pay your fee at the Library
Deadline to register & pay is Monday, May 22nd by 6 PM
All questions should be directed to the Garage Sale Coordinator via email at FriendsSolonLibrary@gmail.com
Please return your garage sale signs to the Library. These should be left OUTSIDE the lower level door (west end of the building), please do not bring the signs inside the Library.